Do you feel like you're always behind, no matter how hard you try to keep up?
At the end of the day, are you too exhausted to even think about doing something special for yourself?
Do you waste precious time looking for things that have gotten lost in the chaos of your day and life?
Are you ready to evolve into living a life filled with serenity, happiness and organization?
If you answered "yes" to any of these questions,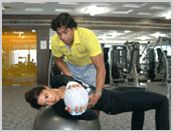 you may want to consider hiring a personal life coach. When you engage the services of a professional life coach, it's like having a cheerleader who encourages you, a devoted listener who is interested in what you have to say, a collaborator who works with you as you develop creative solutions to problems you are facing, and a guide who assists you in navigating through life.

Working together, you and I can form a wonderful partnership dedicated to nurturing the seeds of greatness that exist within you! With me as your coach, you will discover ways to minimize stress, reduce anxiety, overcome challenges, make fantastic decisions, lead a happier life and achieve your goals! Here's How My Life Coaching Services Can Benefit You!

I will work very closely with you on reaching your goals. I offer straight-up honest feedback and ongoing support to you based on your agenda. I will also guide you and help cultivate the tools necessary for you to evolve into a life filed with serenity, happiness and organization. There really is nothing like personal life coaching. The best way to learn about it is to experience it for yourself! I would love to introduce you to the world of coaching in an absolutely free, "no strings attached" consultation. If you are interested, simply e-mail me to set up an appointment.